A Quick Guide to Using slack+claude with Comparable Performance to ChatGPT without Proxy and Faster Speed
Register on Slack and create your own workspace
Authorize claude to access your workspace
Open claude and click "add to slack". You will then be prompted to authorize access to your Slack workspace.
Create any channel and invite the claude bot to join
After successful authorization, you can see "claude" in the app area of your Slack workspace. Then, create any channel and mention "@claude" to invite the bot. If it prompts that it is not in the workspace, click "invite to join".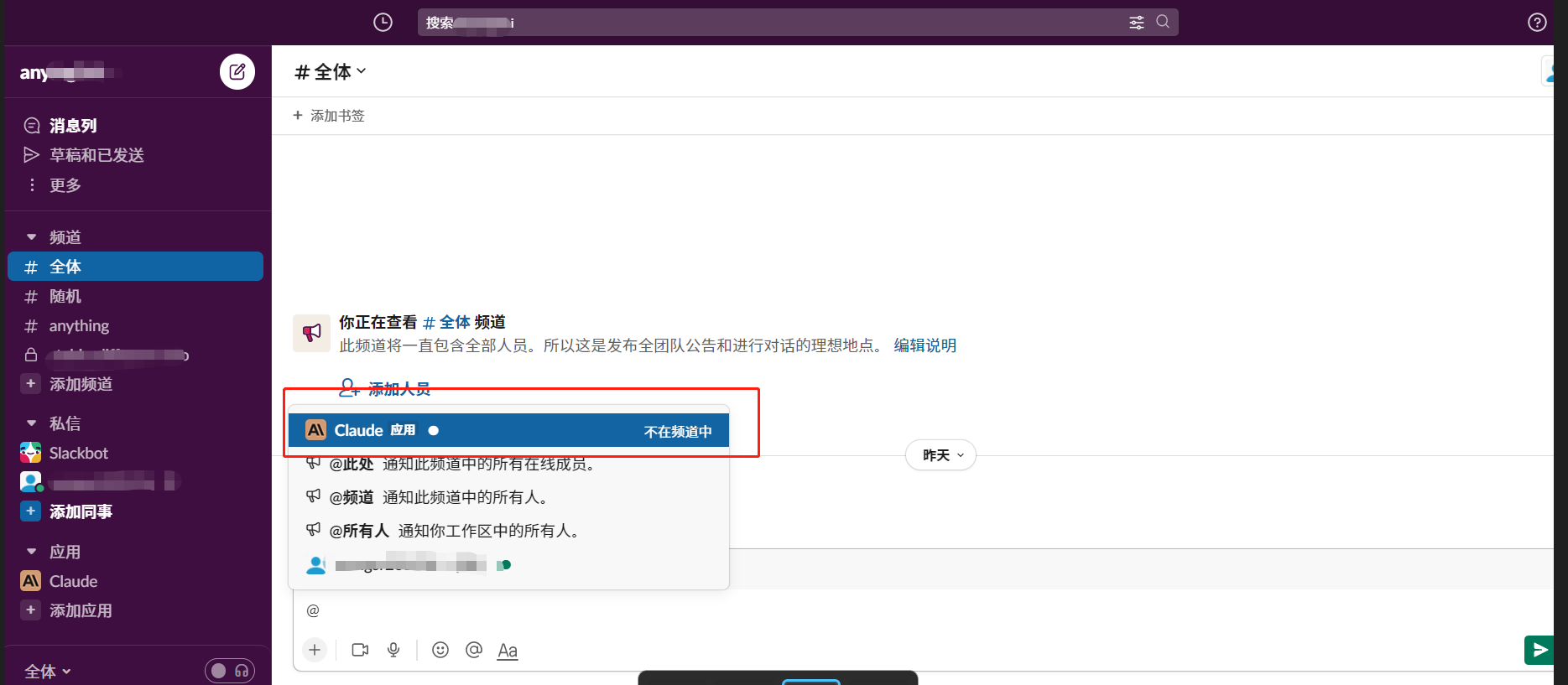 Ask questions & boost your work
Just mention "claude" in the channel and provide your question or any other details. Then, wait for the response. The speed is fast and the output is in a streaming format, which is smoother to use than "ChatGPT 3.5" for now. You only need to reply to "claude" in the current context.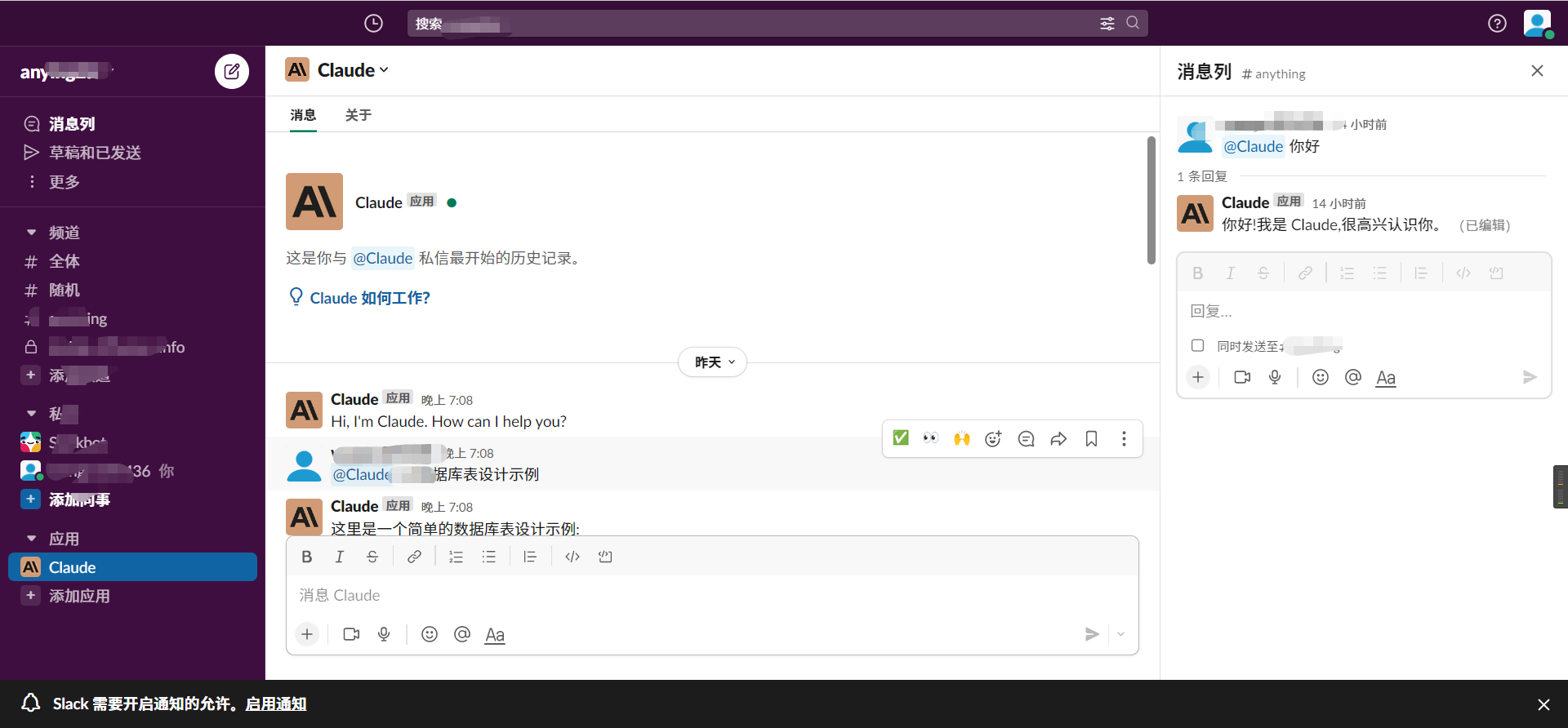 Conclusion
That's all. You can access it without using a proxy, and the speed is fast in China.